Meet the Founders
You may know John and Sally as the leaders and owners of In Bloom Florist, but not a lot of people know the story behind In Bloom's beginnings, and John and Sally's years of sacrifice, perseverance, and dedication to their community and their business that have led to their successes today.
An Orlando native, John loved working on the yard with his dad and finding out about different floral and plant species. His dad, ever pragmatic, was focused on plants and trees that provided food and shade, but John was intrigued by the wide variety of all growing things. This initial hobby grew into a desire for John to educate himself, so he began working on a degree in Ornamental Horticulture. One of his early instructors encouraged all the students to obtain a job in a field related to plants and flowers. So, at the age of 20, John began a seemingly uneventful role as a delivery person for a flower shop in Orlando.
Although it wasn't planned, within three years he was promoted to be the manager of this flower shop. It was at this time that John and Sally met at a mutual friend's Valentine's Day wedding in 1983. Two years later in 1985, they were married. With his hard work and gift at building relationships, he grew the revenue of the flower shop by 500% within six years. At that point, John opened five other locations, while working as a Regional Manager for shops in Tallahassee, Melbourne and Altamonte Springs.
Within a decade of getting that first job as a delivery person, John was approached by an angel investor who helped him to pursue his dream to open his own flower shop. In 1990, John opened his new store, Orlando Flower Mart. This location allowed him the opportunity to serve both the residences and businesses in most of Central Florida. Toward the end of 1998, John found an opportunity to open a second shop in Heathrow. Due to the fact that this new location was about 20 miles north of Orlando, the store couldn't be called Orlando Flower Mart. He decided to name the shop In Bloom Florist at Heathrow and he would rename the original location, Orlando Flower Mart, In Bloom Florist.
Although Sally didn't dream of being a florist, her family had a rich history steeped in flowers and plants. Sally's paternal grandparents opened a greenhouse and flower shop in Upstate New York in the 1930s. Following in their family's history, Sally's parents started a flower shop in the early 1960s. During the early years of In Bloom Florist, she was working in the multifamily industry. In 2001, Sally joined In Bloom and was struck by the loyal customer relationships that John cultivated.
Meet the Owner
"As the child of parents with a rich history in the restaurant industry, I grew up with a deep appreciation for the hard work and dedication it takes to run a successful business. My father was a role model to me, and I always knew that I wanted to follow in his footsteps and become an entrepreneur myself.
Throughout my childhood, I was fortunate to be surrounded by many strong and independent women who served as powerful role models. From family members to community leaders, I saw firsthand the incredible things that women can achieve when they set their minds to it. Their stories of perseverance and hard work instilled in me a deep sense of determination and the belief that anything is possible with hard work and dedication.
My journey as an entrepreneur began when I opened my first business, a bar. It was a risky venture, but I was determined to succeed. I poured all of my energy and passion into making it a success, and it paid off. Soon, I was able to expand my business, opening a restaurant and then a liquor business. With each new venture, I learned valuable lessons about running a business and the importance of being adaptable in an ever-changing market.
Eventually, I found myself drawn to the floral industry. There was something special about the beauty and fragility of flowers that spoke to me on a deep level. I knew that this was where I was meant to be. When the opportunity arose to acquire In Bloom, I knew that it was meant to be. It was the perfect fit for me, and I was determined to make it a success.
While the floral industry is very different from my previous ventures, I have found that it is an incredibly rewarding business. I am surrounded by the beauty of flowers every day, and it brings me joy to see the happiness they bring to our customers. Coming to work no longer feels like a chore - it feels like a privilege.
I feel incredibly blessed to be embarking on this new chapter of my life as the owner of In Bloom. While there are always challenges and uncertainties in any business, I am excited to see where this journey takes me. I believe that this business was meant to be mine, and I am committed to doing everything in my power to make it a success. With hard work, determination, and a deep sense of gratitude, I am confident that we will continue to grow and thrive in the years to come."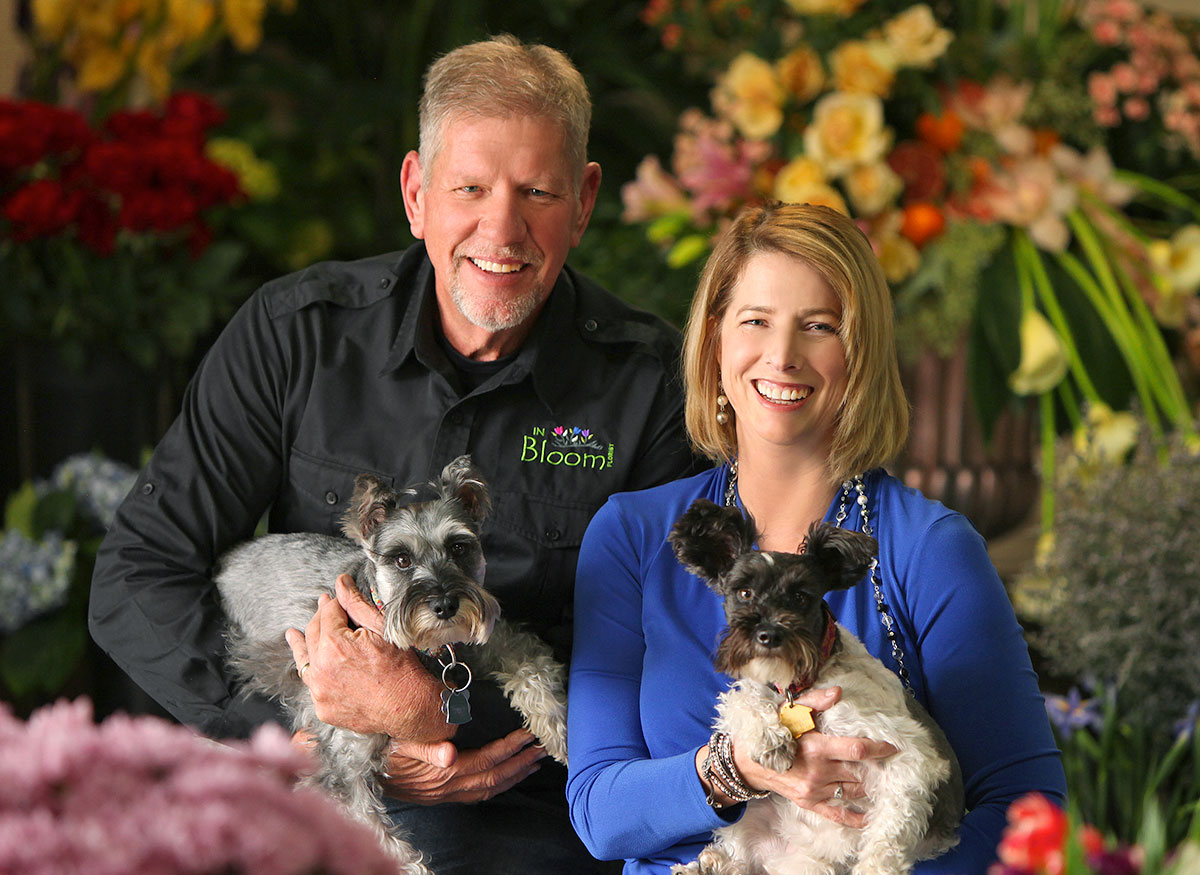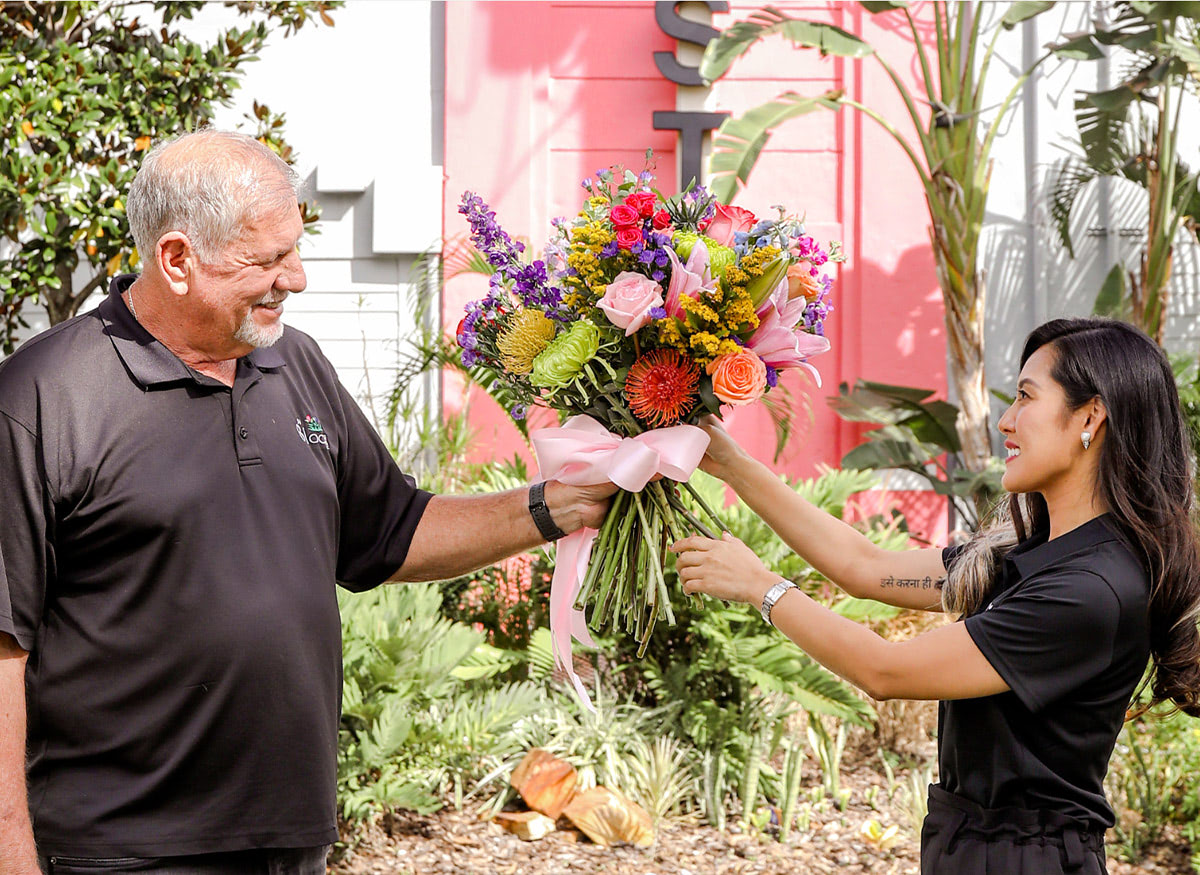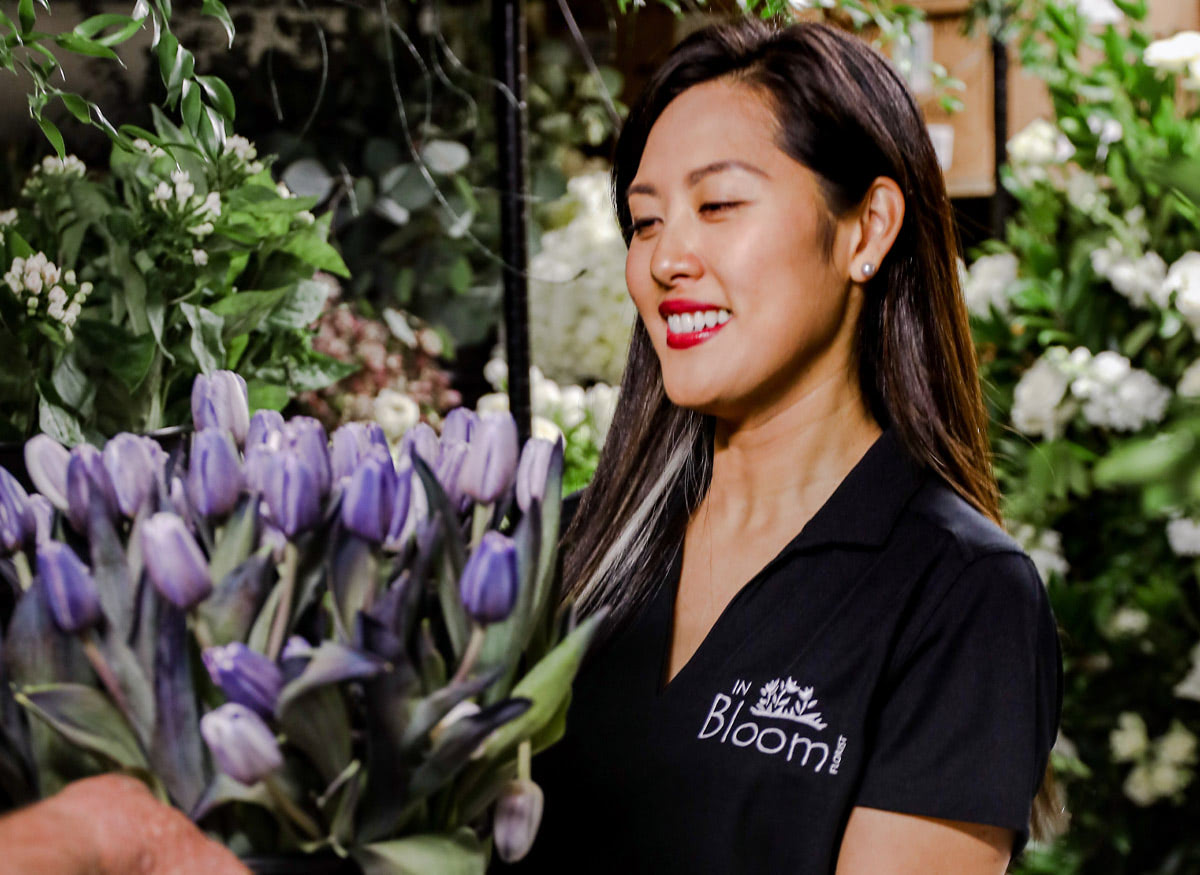 Business Hours
Mon - Fri: 8AM to 6PM
Saturday: 8AM to 4PM
Sunday: Closed
See Full Hours
Flower & Gift Services
We specialize in the following services:
Same Day Delivery
Nationwide Delivery
Contemporary & Traditional Arrangements
Seasonal Flowers & Arrangements
Anniversary / Romantic Arrangements
Sympathy Gifts
Silk Flower Arrangements
Mylar & Latex Balloons
Party & Event Decorations
Corporate Gifts
Home Decor
Weddings / Wedding Flowers
Sympathy and Funeral Flowers
Greeting Cards
European / Dish Gardens
Gift Baskets
Fruit Baskets
High-Style Floral Arrangements
Indoor & Outdoor Plants
Stuffed Animals
Prom & Dance Flowers
Hospital Flower Delivery
Funeral Home Delivery